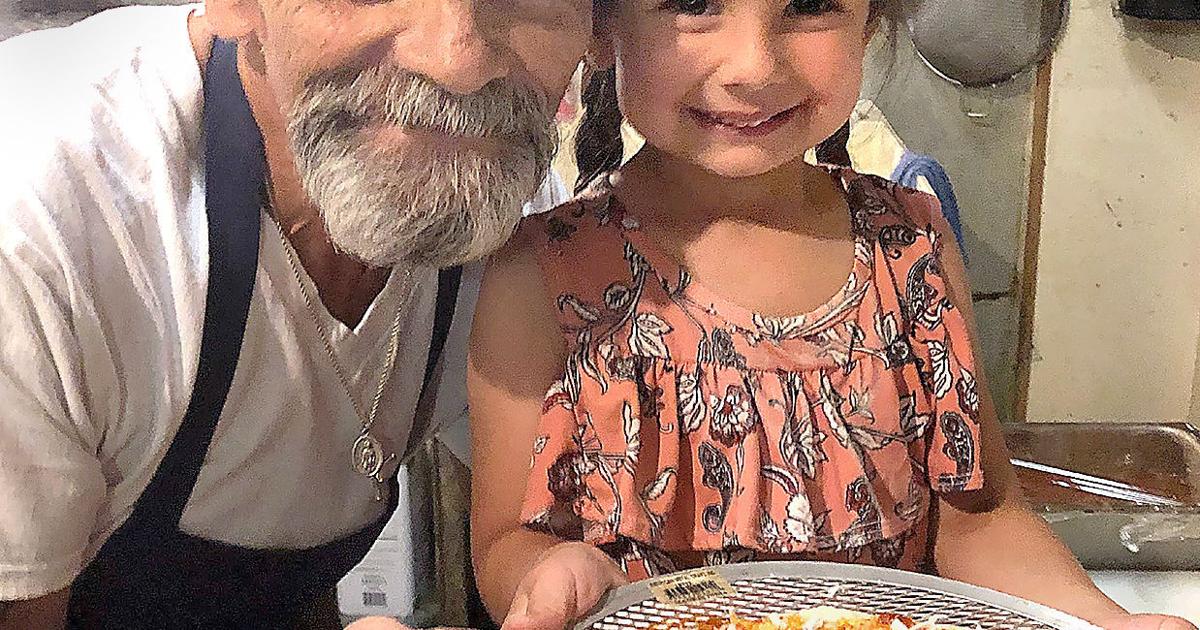 Postscript: Enrico Tremante, local restaurateur was passionate about food, family and friends | Local News
Here's the secret to Enrico Tremante's grouper piccata: before you cook the fish, you wipe it dry. The fish MUST be dry.
As for his veal Marsala, Rico hammered the veal hard until it was fine and tender, and pitied the vendor who brought him veal that was not up to Rico's standards.
With his unmistakable Italian accent, Rico was shouting at the salesman, "I don't serve this garbage to my customers!"
After 21 years, Enrico's Ristorante in Inverness served its last meal on New Years Eve 2021.
Less than a month later, on January 26, Enrico Tremante passed away after a valiant two-year battle with lung cancer. He was 65 years old.
Born in Naples, Italy as a young teenager, Rico immigrated to the United States with his family in 1971, settling in Brooklyn, New York.
Rico got a job making pizza in Manhattan, perfecting the tossing and twirling of dough, enjoying the showmanship of his craft.
In 1979 the family moved to Citrus County.
Then in 1981 Rico got a job at the former Godfather's Pizza on US 41 in Inverness.
It belonged to Joseph and Carmela Grimaudo, who had a daughter, Annette.
"My parents hired him to make pizza when I was still up north going to high school. We met when I graduated and came here," said Annette Tremante, Rico's wife of 38 years. "I fell in love with his accent."
Annette worked in the restaurant alongside her parents and Rico, and the kids loved watching Rico toss the pizza dough.
"He could throw it and it would hit the ceiling," Annette said. "He made the kids laugh hysterically."
Rico even visited students at Pleasant Grove Elementary School and gave a pizza lesson, demonstrating his tossing and spinning skills and let them each make their own pizza.
When the Grimaudos retired in 2000, Rico and Annette decided to try something different and opened Enrico's Italian Ristorante in Homosassa and moved it after five years to the location of the former godfather. in Inverness.
"He was tired of making pizza and wanted to do something high end, so we had a nice meal with the tablecloths and everything," Annette said.
It was a success.
"They had servers singing and you had to have a reservation to get in," said Debbie Sosnicki, a longtime friend of the family. "When they moved to Inverness, Enrico's was as popular in Inverness as it was in Homosassa. You had to book to get a table, especially on weekends.
Fellow restaurateur Ron Dillon remembers meeting Rico when Dillon bought cinnamon sticks in Inverness.
"It was really the only table service, authentic Italian cuisine at the time, and it was our go-to place for special occasions," Dillon said. "It was not uncommon to hear him quite loud and animated with his staff from the dining room.
"He was the most passionate restaurateur I have ever known and I learned a lot from him," Dillon said. "I carry this passion to this day in my restaurant. …He was the real deal and told you like it was. I respect that."
"You either loved it or hated it," Annette said. "He could be rough, but he was also very affectionate to the people he loved. My nephew said that after spending time with Rico he always came away feeling better, even if that included Rico criticizing that you needed to hear.
"For me, his best quality, he was reliable; he was loving and always there for me. I have MS (multiple sclerosis), and whenever I fell he always knew by the different ways I called him if he needed to hurry.
In 2019, Rico started losing weight, but said he was fine and continued to work out.
When he was finally diagnosed with stage 4, inoperable lung cancer, he retired from the kitchen and his children, Eric, Leanna, who are both educators, and Cristina, a mental health counsellor, all helped keep the restaurant named after their father. Go.
"Citrus County was fortunate to have a restaurant like theirs," Sosnicki said. "They're few and far between these days."
Rico's last two years
A terminal diagnosis may have been the excuse Rico needed to live every day to the fullest. Not that he hadn't done it before, but he wanted his remaining time to be meaningful, Annette said.
He continued to cycle, fish and play golf every day at Inverness Golf & Country Club, but he also started going to the lake every morning to pray.
"He had found his faith in Jesus then," Annette said.
Ron Dillon said one of those mornings at Wallace Brooks Park about a year ago was pivotal for him.
"I was personally meditating and struggling and saw him park his bike and sit down to read and/or fish," Dillon said. "We started a conversation about work that quickly turned into our personal struggles. He shared with me the diagnosis and the anger he was dealing with and I shared my woes, which seemed pretty insignificant after that conversation.
"We both shared our appreciation for this conversation and moved on," he said. "Those random get-togethers and take-outs from my restaurant continued and allowed us to really talk and feel. It was great to have real, unsupervised conversations, and we both shared, cried and laughed. – it was just what we both needed.
Dillon said Rico helped him through personal times and gave him advice he learned from experience: don't let business consume him and keep traveling, smiling and "living my life at high voice on my terms, because, as he said, we never know how much time we have left.
"His eyes showed a depth of understanding that I had never seen or felt in anyone before," Dillon said. "I took it to heart and I'm doing just that.
"Enrico was a brother in arms and I will miss him and our lakeside chats," he said. I know he despises our little community and our family with a fierce love and passion that he carried into his life.