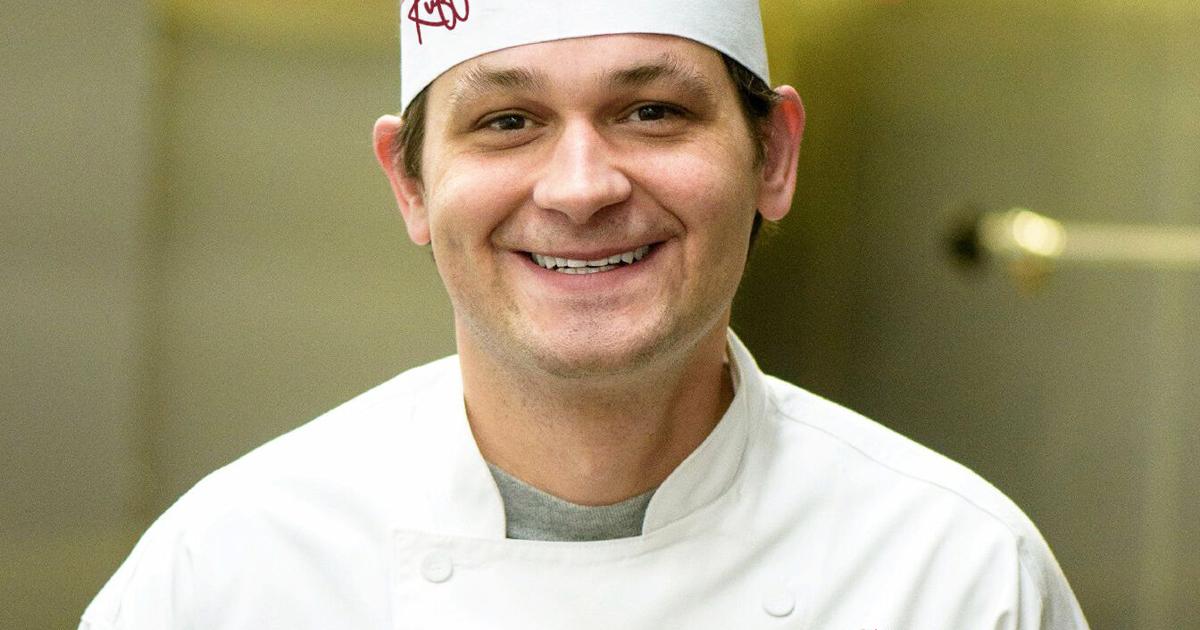 Learn about the cultures that contributed to Louisiana's culinary palate at Ruffino's Cooking Experience | Entertainment/Life
Learn about the many cultures that have contributed to Louisiana's collective culinary palate while dining in Ruffino Restaurants' "The Seven Nations of Louisiana" cooking experience.
The event is a five-course meal accompanied by wine and step-by-step instructions from Executive Chef Reid Henderson from 6-9 p.m. Monday, March 7 at Ruffino's on the River, 921 Camellia Blvd., Lafayette; and Tuesday, March 8 at Ruffino's Steak-Seafood-Italian, 18811 Highland Road.
The theme, "Seven Nations", explores the most significant contributors to Cajun and Creole cuisine, including French, Spanish, German, English, African, Italian, and Native American cultures.
Henderson will provide insight and practical instruction to illustrate the importance of these cultures in the development of Louisiana's world-famous cuisine.
Tickets are $150 when visiting ruffinosrestaurant.com.
Showcase uncorked
Tickets are on sale for the 2022 Uncorked Food & Wine Showcase, scheduled from 11 a.m. to 1 p.m. on Sunday, February 27, at Restaurant 1796, The Myrtles Plantation, 7747 US 61, St. Francisville.
Enjoy plenty of delicious food, easy cocktails, wine and desserts at local restaurant bars. Tickets are $6 when visiting business.westfelicianachamber.org/events/details/uncorked-food-wine-showcase-2022-159.
Dinner in Red
Tickets go on sale for the Delta Sigma Theta Sorority, Inc. Baker-Zachary Alumni Dinner in Red at 7:30 p.m. Saturday, March 5 at the Baker Civic Center, 3325 Groom Road, Baker.
Enjoy an evening of fine arts and dinner with the ladies of the Baker-Zachary Alumnae Chapter of Delta Sigma Theta Sorority, Inc. while contributing to scholarships for local students.
Tickets are $65 when visiting eventbrite.com/e/dinner-en-rouge-a-celebration-of-the-arts-tickets-251428899607.
Mid-Winter Culinary Camp
Registration is open for the Mid-Winter Culinary Camp for ages 7 and up, 9 a.m. to noon Monday through Wednesday, February 28 through March 2, at Young Chefs Academy of Baton Rouge, 7970 Jefferson Highway .
Campers will create irresistible recipes that will melt in your mouth like a snowflake. The magic comes to life as young chefs put their culinary skills to the test to produce their own mouth-watering sweet and savory creations.
Tickets are $195 for all three days or $70 for individual days when visiting batonrougela.youngchefsacademy.com/camps.
Over Charcoal Cooking
Registration is open for the third annual Over Coal BBQ at 7 a.m. on Saturday, March 12 at the Louis A. Mouch Jr. Multipurpose Facility, 210 Turner Drive, Port Allen.
This year's event will be different from previous years, requiring chicken to be the protein in your dish. You can prepare it as you wish.
The cost is $50 per team of two to participate in the barbecue. All participants must cook over an open fire and the cooking platforms must only have two sides to block the wind. Fires start at 7 a.m. and all dishes must be finished by 3 p.m. No pre-cooked meals or charcoal will be allowed. Cooks should have all supplies and ingredients ready for the event.
Admission is $5 to attend. Admission includes a plate and judging tickets to vote on your favorite meal. All proceeds will go to a chosen charity.
To register, email [email protected]
Beverage craftsmen
Raise a glass and toast to the arts and artisans at the upcoming Drinking Crafter's (formerly the event called Stitch n' Bitch in Driftwood) from 5-8 p.m. Thursday, February 24 at the Three Roll Estate, 760 St. Philip St.
For more information, (225) 615-8044 or visit threeroll.com.