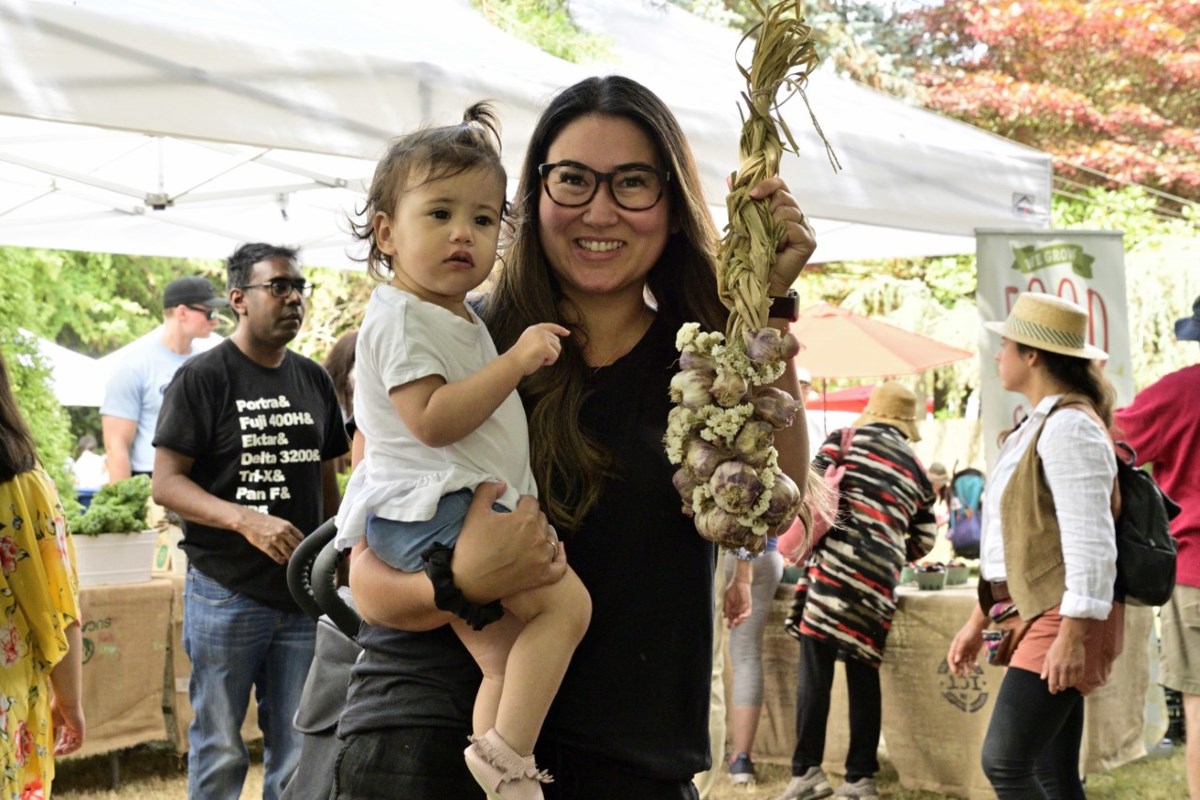 Annual Garlic Festival returns to Richmond
Richmond locals can enjoy garlic dishes and ice cream accompanied by live music and a raptor demonstration at the Sharing Farm.
It's time for the people of Richmond to stock up on mints, just in time for the return of the popular Richmond Garlic Fest next Sunday.
The family celebration of all things garlic will feature over a thousand pounds of garlic for sale, including Sharing Farm Society's Red Russian, Music and Italian softneck varieties.
Local food trucks will also be serving garlic dishes and roasted garlic ice cream.
Garlic lovers can also enjoy a day of live music and visit the farmer's market, in addition to educational activities such as bird walks and native plant walks. Workshops on growing garlic, hands-on farming equipment, and identifying native bees are also available.
And garlic isn't the only thing coming back with the festival, as the City of Richmond is once again partnering with the Sharing Farm Society to host a raptor display as well as other birding activities.
Admission is by donation and all proceeds from the festival will be used to support Sharing Farm's mission to "support the Richmond Food Bank and provide fresh, healthy, sustainably grown produce to community members facing the 'food insecurity,' read the press release.
Parking will be limited and attendees are encouraged to walk, take public transit or cycle. A free bicycle valet service will be available.
The festival will take place at the Sharing Farm in Terra Nova Rural Park from 10 a.m. to 3 p.m. next Sunday. More details are available on the official website.