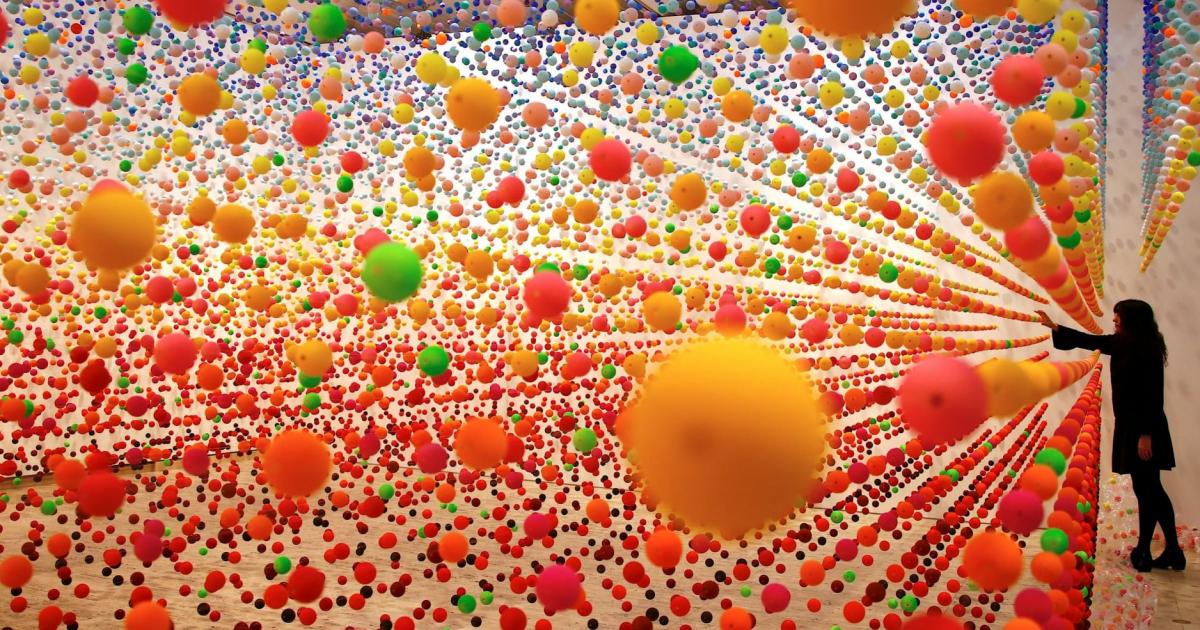 Rome hosts the world's first balloon museum
Rome hosts the world's first balloon museum
Part art exhibition, part fun playground
Earlier this month, the world's first balloon museum opened in Rome, the Italian capital, with an art exhibition called 'Let's Fly'. Its content is entirely made up of balloons and inflatable works of art that seduce the public in more than one way. The inflatable art represents the works of 14 artists from across Europe, all of whom have used hundreds of thousands of biodegradable balloons to create them in a nod to sustainability and creativity.
Art and play meet to become one
The museum is housed in old bus depots in the Prati district, near the Vatican. Unlike traditional museums, where touching the displays would amount to a criminal offense, even playing with them is encouraged here. That, and of course taking as many pictures as possible for her personal social media accounts to brag about.
The works vary in their variety. For example, there's a multi-colored balloon room hanging out with psychedelic music and brightly colored lights as a backdrop. It is also the possibility of finding the child who sleeps in you and of diving into a swimming pool of hundreds of small balls of light color. Further on, there are giant inflatable sculptures that double as a children's play area, facilities that only move by biking, and an army tank made of multicolored birthday balloons.
And since this is also an art installation, there is also something to make you think about on deeper subjects. For example, Living Forest is an interactive installation with high ethical value to reflect on the theme of the necessary green transition of cities. The public can interact with the work through a dynamic system operated by donations that contribute to an environmental sustainability program.
Once the exhibition is over (it takes place until March 5) the works of art will be reused or recycled.