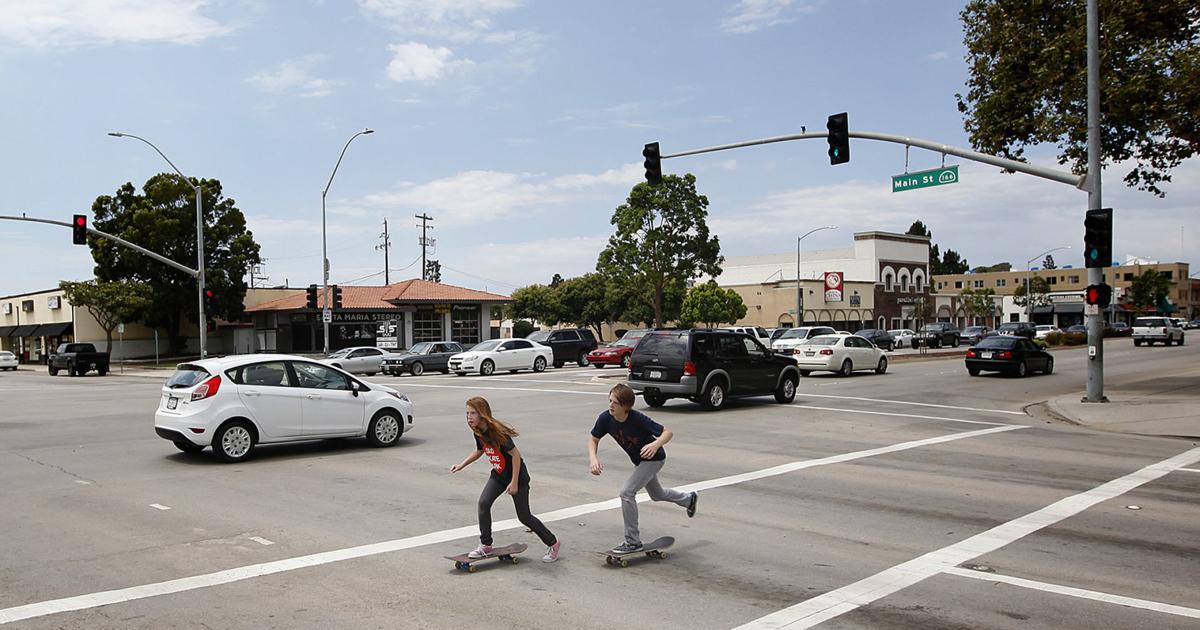 Planning a Community Capable of Attracting High Tech Professionals | Chamber Commentary | Opinion
Over the past 10 years, Santa Maria has experienced dynamic growth and development in several areas of our community. Notably and very noticeably, there has been significant expansion in the retail, agricultural, automotive and housing markets.
This has led to the construction of more schools and an increase in higher education options in response to the growing and increasingly diverse population moving to Santa Maria.
As the leader of a software, information technology and communications systems development company, I am often asked: "In light of all these encouraging developments, why is it still so difficult to identify? or to attract young engineers and professionals to the Santa Maria region? "
The quick answer is that these young professionals have options and are ready to take advantage of those options to achieve their personal and professional goals. As an employer, it's not enough to have the perfect job with the right benefits.
I am constantly faced with this young, talented, experienced person who wants the job, but doesn't want to leave their life in Denver, Colorado Springs, San Jose, Huntington Beach, San Diego, Phoenix … the list goes on.
So what do scenarios like this tell us as a forward-looking community with the hope of moving Santa Maria forward in positive directions? The simple answer could be "they love where they live today and don't want to leave their current home", and leave it there.
But, if the goal is to 'attract' then what we really need to ask ourselves is' what changes can we encourage to make Santa Maria an attractive community for these talented young professionals?
Having lived or worked in all of the cities mentioned above (as well as many others), I have some understanding of how these communities attract and nurture these very vibrant professional communities. In a nutshell, it is about maintaining a balance between high quality working environments and a high quality of life outside the workplace.
It is not enough that these cities have produced an attractive economic environment for business, they have taken advantage of what their geographic location has to offer to create an attractive quality of life for the professionals needed to fill the available work opportunities.
Denver has very little in common with Huntington Beach and San Jose has very little in common with Phoenix, but each is very successful in attracting and retaining high-tech professionals.
There isn't enough space in this article to fully describe how these communities accomplished this, but to provide insight, here are some examples from my recent experience living with my wife at the Denver Tech Center.
We rented an apartment in the heart of the Tech Center, in the lobby of our resort was a McCormick & Schmitt's, two blocks away we had the option to dine at a good Italian restaurant, a 5 star steakhouse, two Japanese restaurants , three Chinese restaurants, countless pubs and bars, three different exercise options, my wife could shop for hours within a two block radius and we could choose between Kroeger's or Whole Foods depending on our mood .
It was not an exception to the community we have chosen. Some nights I would walk five blocks from our apartment and enter an entirely different community, meeting my wife on my way home from work. For her, rain, shine, or snow, it was a five-minute drive away.
There was a quite different and equally complete living environment there, with apartments, fine restaurants, pubs, bars, sports and shops. If you pushed another 5 blocks, you might find another complete life experience, with everything a professional, whether single, married, with or without children, would need to live a fulfilled life.
When the weekends arrived, the fully balanced nature of these communities was even more evident. Within a few minutes drive, we had access to several lakes, rivers, golf courses, bike trails providing access to the entire Denver metro area, churches, amphitheatres, movie theaters and shopping. Simply put, it was easy to find and participate in a wide range of activities and activities outside of work.
To further complement this balanced environment, office buildings were fully integrated into these communities, employers were not only able to "sell their jobs", they had at their disposal a holistic message for a balanced quality of work life. right outside their office window.
As Santa Maria looks ahead with the hope of attracting a high tech workforce, our focus as a community should be to ensure that we maintain a balance between creating cost effective solutions for employers. technology and the creation of holistic environments that improve the future quality of the workforce.
Dominick Barry is the President of Quintron Systems, Inc. located in Santa Maria. Quintron develops critical communications systems for the Department of Defense, NASA, and the commercial space launch industry. Dominick is also a member of the board of directors of the Santa Maria Valley Chamber of Commerce.