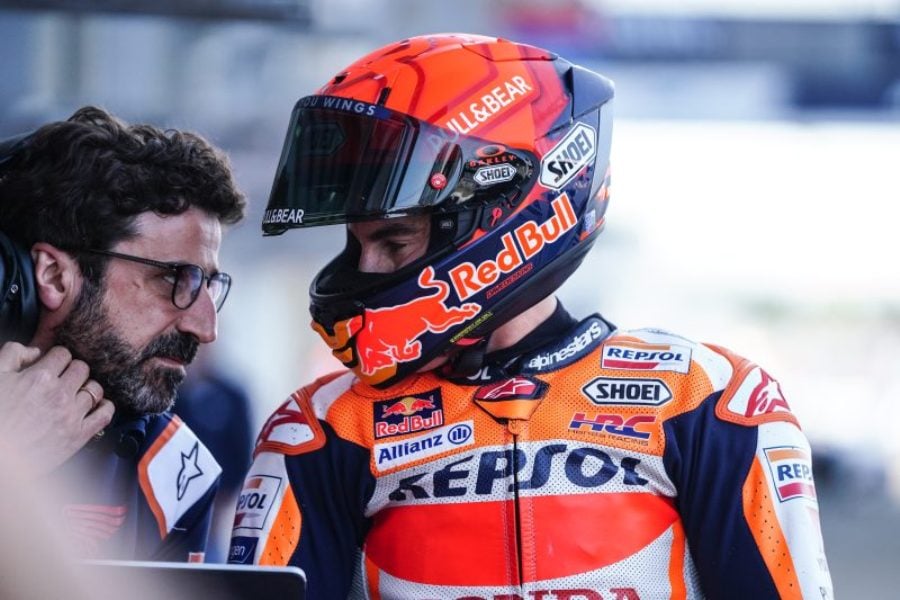 MotoGP, Marquez: "They have to decide if they want more entertainment or more performance in MotoGP"
Motorcycles that struggle to overtake, an evolution at the highest level, a show that suffersbut also the tracks, and looking towards 2023. These are the subjects on which Marc Marquez looked into the day before the start of the Italian Grand Prix.
The Spanish rider is waiting and, at the same time, curious about the Italian round of the World Championship.
"Last year Mugello was one of the circuits where I suffered the most", he recalls. "It's a very demanding track, but I'm curious to see how the new Honda will perform in fast corners and over long distances. Tomorrow, in FP1, we will understand our level, even if I fought until the very last in the past, close to victory."
The Honda is therefore waiting to be tested in the shade of the tricolor flag.
"With this new bike, the situation is really strange and different, because on the tracks where I was strong, I struggled, as well as the other way around. I need to figure out how to fit everything in and what the weekend has in store for me."
We also talked about the fact that in MotoGP, it is more and more difficult to overtake. The question then arises: what should they do?
"It is impossible to arrive at a unanimous decision, since everyone wants to preserve their assets. There are those who have a motorcycle with a high top speed and do not want to intervene on the engine or those who have excellent aerodynamics and therefore you can make modifications even here. But that's not our job, since everyone has their own idea. It's up to the championship and the manufacturers to figure out which direction to go, opt for more capable bikes or focus on fun."
Marc offers his point of view.
"I agree that we need some aerodynamics, since we reach high speeds, as well as traction control, but we must understand that we need clear rules, as well as certain limits . 'Cause if we don't, we get faster and faster, but people back home won't notice we're improving by a second and a half or two, preferring the spectacle seen in the SBK at Estoril. I think we have to find a compromise, knowing that it will be difficult. If it were up to me, I'd sacrifice the rear hole, but I'm not the person to ask."
He ended his thought like this…
"I think it's always the driver that makes the difference but, going in this direction, we risk that the reality will soon be reversed. Me, as I've said many times, I'm someone who likes racing with the group and lots of overtaking. Maybe it's better to be slower, but have more fun."
And then turned his attention back to his path to recovery.
"I work on thinking about myself, trying to be faster and constantly consulting doctors. Sadly, the bike doesn't help, as I ended up struggling with the Honda a couple of times. The Barcelona test will be fundamental, as well as that of Misano, where we will test things for next season."
Marc is therefore waiting for answers from the East.
"I have no idea what they do in Japan. I know they are working hard and several new Marquez: "MotoGP is going to be things are expected. Personally, I'm of the opinion that a small change is enough to make the Honda more competitive."
He is certainly curious about it.
"They are thinking of the 2023 bike at Honda, since our work is constantly evolving. We will then assess whether to try the new bike already at Misano or simply bring the first innovations. At the moment we have to work on the frame, maybe by intervening on the rigidity. Unfortunately, I don't have a good feeling with the rear in the middle of the turn."