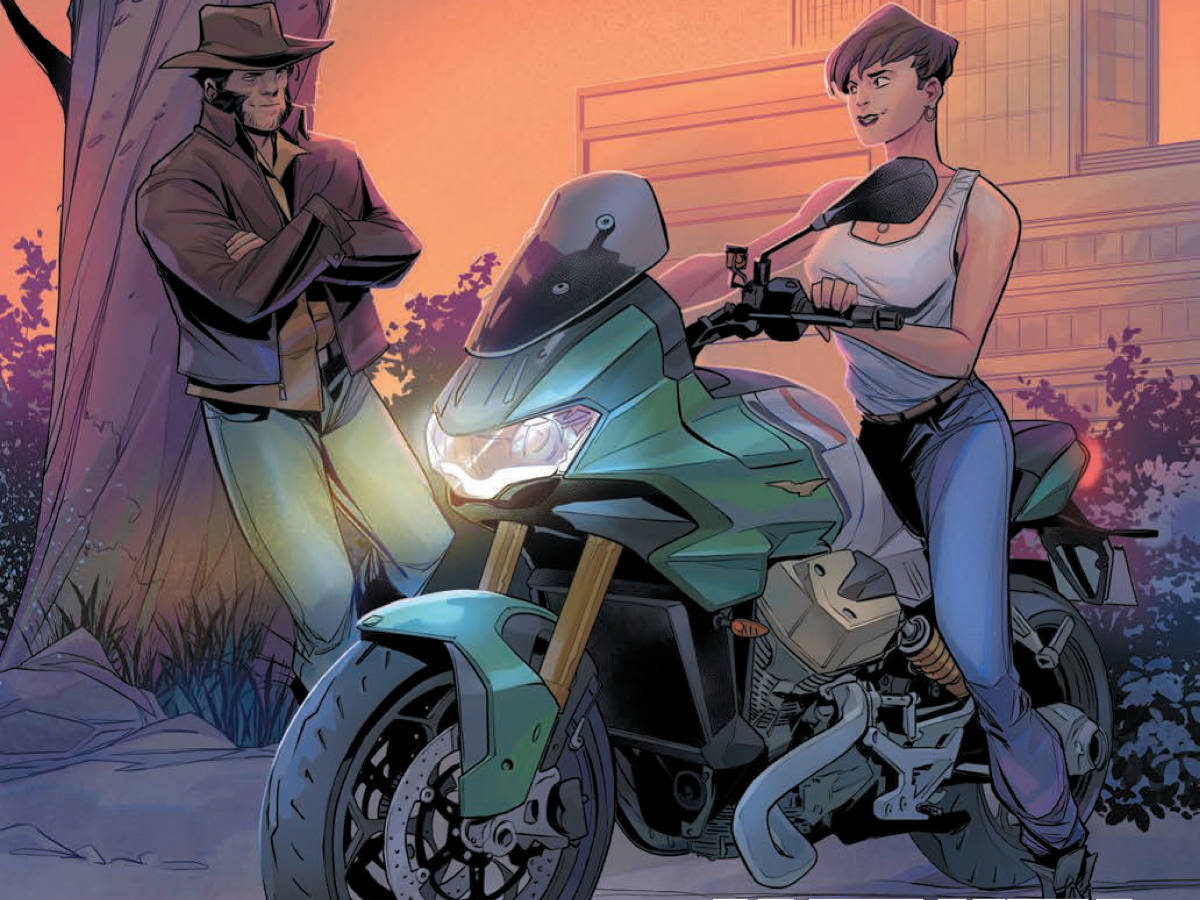 Moto Guzzi V100 will star in a limited-edition Marvel comic with Wolverine
A Moto Guzzi in the Marvel comics universe. The Italian bike maker has collaborated with Marvel Entertainment to feature the Moto Guzzi V100 Mandello in a limited edition comic titled "Journey Of Time".
The new Moto Guzzi motorcycle will be featured in a story alongside Wolverine, one of the most iconic and popular superheroes in the Marvel Universe. In this comic, Wolverine finds himself battling ghosts from his past and strives to take on Bullseye, one of Marvel's deadliest super-villains.

The story will also show how Wolverine, the adamantine-clawed mutant, and Moto Guzzi have crossed paths before, thanks to a first-generation V7, one of the Italian manufacturer's most iconic models.
The Moto Guzzi V100 Mandello roadster is the latest bike to emerge from the Eagle brand, featuring a 1042cc engine producing 115PS and 105Nm. The highlight of this bike, however, is the adaptive aerodynamics – claimed to be the first of its kind in the world – which reduces the blowing of the wind on a rider by automatically adjusting the position of the deflectors located in the fuel tank, depending on the speed and selected Driving Mode.
Pre-booking of the V100 Mandello is open in Italy, France, Spain, Germany, United Kingdom, Netherlands, Belgium, Greece and Croatia, priced at 15,499 euros, or approximately Rs 12.36 lakh.
The Journey of Time will be available in Italian and English from October at the Moto Guzzi Museum in Mandello del Lario and at the Piaggio Museum in Pontedera. It will also be available at participating Moto Guzzi dealerships. This isn't the first time a two-wheeler manufacturer has collaborated with Marvel. Here are the five best bikes to feature in the MCU.