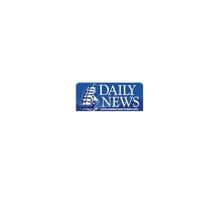 LETTER: 2 lawmakers who called for restraint | Opinion
For the publisher:
I followed the baffling news from the Statehouse regarding maneuvering among lawmakers over how best to spend the windfall of US federal bailout law. But well at least, legislation has been passed to help those hardest hit by COVID-19.
These funds were intended to repair the economy and ease the burden on the most vulnerable in our community through investments in housing, workforce, schools, businesses and the health care system.
On November 18, Gov. Charlie Baker expressed frustration and criticized lawmakers for taking vacations without passing legislation on how to spend the money. The delays in doing so have only increased the damage to the economy and the negative consequences for those affected.
But the governor's job was daunting when lawmakers were intoxicated by a wave of two easy money sources – one from ARPA to the tune of nearly $ 3 billion and a second linked to the infrastructure bill. recently passed, valued at nearly $ 9 billion. .
With all these excesses, is there any surprise that cadaverous legislative rigor is setting in, fueled by the proliferation of fetish projects from legislators?
Related to ARPA, here are a few "rescue" plans perpetuated by a Democrat-controlled house in mostly private meetings: Hundreds of non-pandemic assignments abounded, including $ 200,000 for bike safety in Andover, $ 100,000 for a lawn in North Reading, $ 150,000 to upgrade elevators at Melrose High School and $ 1.3 million for an Italian immigrant memorial in the North Boston area.
Emotionally, I will admit that I was inclined to support this one since I arrived here in 1967 with an Italian passport and after some difficulty I was granted full citizenship at 18 in 1978.
But at the last moment, I decided not to get caught up in sentimentally supporting this or any other non-essential project – a shameless waste of well-meaning public funds in helping people.
Once Representatives got the better of the hyperproduction of proposals, the Democratic-controlled Senate followed suit with its own $ 3.66 billion plan by releasing a 72-page bill a day after the election , giving lawmakers 48 hours to table amendments.
Within this orgy of excess, a few voices have warned against restraint. Senator Bruce Tarr, R-Gloucester, and Senator Diana DiZoglio, D-Methuen, asked for more time for senators to read the bill, seek public input and provide some measure of reflection. But this time was also to position the resources for maximum relief, not to waste them stupidly.
I congratulate these two legislators, in particular the stewardship of Senator DiZoglio. She understands the critical balance between serving the public interest and not misusing public funds for her own benefit.
There is no other exemplary attribute for the auditor than this one.
JOE D'AMORE
Groveland