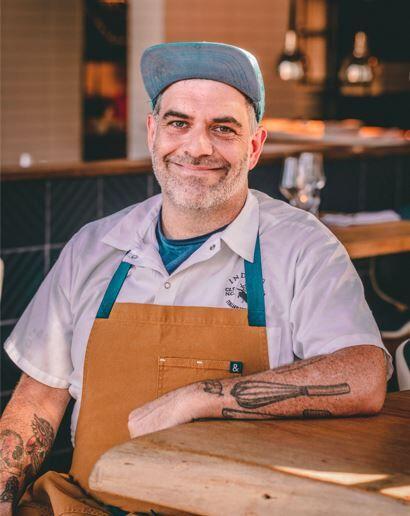 Indaco hires Sean Galianese as executive chef | Business
CHARLOTTE – Indaco, a rustic Italian restaurant at Atherton Mill in Charlotte's historic South End, recently welcomed Sean Galianese as the restaurant's new executive chef.
Galianese has over 13 years of experience, working in some of the country's most distinguished kitchens, and a love of Italian cuisine instilled by his Italian-American family. Galian's mastery of Italian cuisine is already evident with Indaco's new weekend brunch menu, launching on November 6.
"We are delighted to have Chef Sean on board with Indaco," said Steve Palmer, Founder and Managing Partner of The Indigo Road Hospitality Group. "His expertise in Italian cuisine and his creative flair promise to secure Indaco's place as a destination restaurant in the Charlotte area."
Galianese began his restaurant career at the age of 16 when he first worked at David Burke's La Fromagerie. After college, Galianese moved to New York City to begin his career in the food and beverage industry, working at establishments such as Bell Book and Candle, Roberta's, Egg, and Whole Foods Market. After a sous chef position at Michelin Bib Gourmand Dos Urban Cantina restaurant in Chicago, Galianese returned to his Italian roots and joined the award-winning James Beard family of Vetri restaurants as a chef in Philadelphia and DC. He then worked as an executive chef for The Meatball Shop, which opened the first store outside of New York City. Galianese entered Charlotte's nascent culinary scene when he joined Fox Restaurant Concepts as Executive Chef and spent nearly three years opening several restaurants in the area.
"Joining Indaco feels like going back to my roots as it was in my Italian family's kitchen that I first learned to appreciate the power of food to bring people together," said Galianese. "I take those first smells and tastes that I experienced growing up and add my own modern twist to the menu I create at Indaco."
The first Galianese creations for Indaco can be found on its new brunch menu, which will be served from 11 a.m. to 3 p.m. on weekends. The Galian has taken the traditional Eggs Benedict and replaced the English muffin with fried polenta cakes and the ham with pancetta. The Carbonara Burger is inspired, in part, by the classic carbonara pasta dish. Composed of CAB galette, pancetta, mozzarella, fried egg, Pecorino Romano and black pepper aioli, the egg yolk runs over the burger once bitten or cut.
For the scrambled egg toast, Galianese uses eggs from Harmony Ridge Farm in Tobaccoville, NC, showing its commitment to sourcing local ingredients. Galianese also includes black pepper tagliatelle, a staple of the dinner menu, on the brunch menu for guests who come to Indaco for their favorite dish.
To accompany the dishes on the brunch menu, bar manager Nicholas Mazzaroni has created a Bloody Mary that includes charred lemon, Aleppo peppers and pancetta, in addition to the table mimosas.
Visit www.indacorestaurant.com for more information.