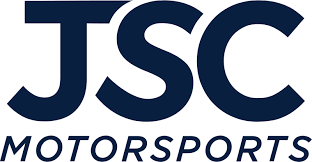 High-End Motorcycle Shop Hits Central Avenue – Spotlight News – The home of The Spot 518
COLONY — A high-end motorcycle dealership will move into the former Bul Auto Sales building at 2054 Central Ave.
The Planning Board granted a setback waiver to the site plan and agreed to a fee of $28,685 to allow less green space than the required 35%.
Bul sold high-end automobiles and the new tenant, JSC Motorsports, will sell Ducati and Triumph motorcycles on the one-acre site between Alta Road and Marilou Street.
JSC Motorsports is owned by Steven Cho, of Westchester County, and the plan has been presented to the Planning Board by Lansing Engineering, of Malta.
The company will renovate the existing one-story 14,300 sq. deliveries and service. motorcycles.
Ducati is headquartered in Italy but is owned by German automaker Audi through its Italian subsidiary Lamborghini. Motorcycles are known for their speed and have been dubbed the "Ferrari of the motorcycle world". "
The company was founded by three Italian brothers in 2923 who started by making radios. After World War II there was a huge need for transport in Italy, so they switched gears and started making motorcycles.
There are many Ducati models in the $15,000 range with top end bikes going for around $30,000, but the most expensive Ducati is the Superlegerra V4 which costs $100,000.
The nearest Ducati dealerships are in Northampton, Massachusetts, about 60 miles from Albany, and Danbury, Connecticut, about 90 miles away.
Triumph started building bicycles in England in 1889. It produced its first motorcycle in 1902, which was basically a bicycle with an engine attached. In 1915, at the start of World War I, the British Army needed a way to send messages and Triumph built the Model H, the first motorcycle developed without pedals and is considered the first modern motorcycle, according to the company's website.
Today, bikes sell for as low as $9,000, and the top end can go for around $22,000. They are popular due to their unique design, history and reliability.
The nearest Colonie Triumph dealership is in North Adams, Massachusetts, about 40 miles away, and Enfield, Connecticut, about 85 miles away.