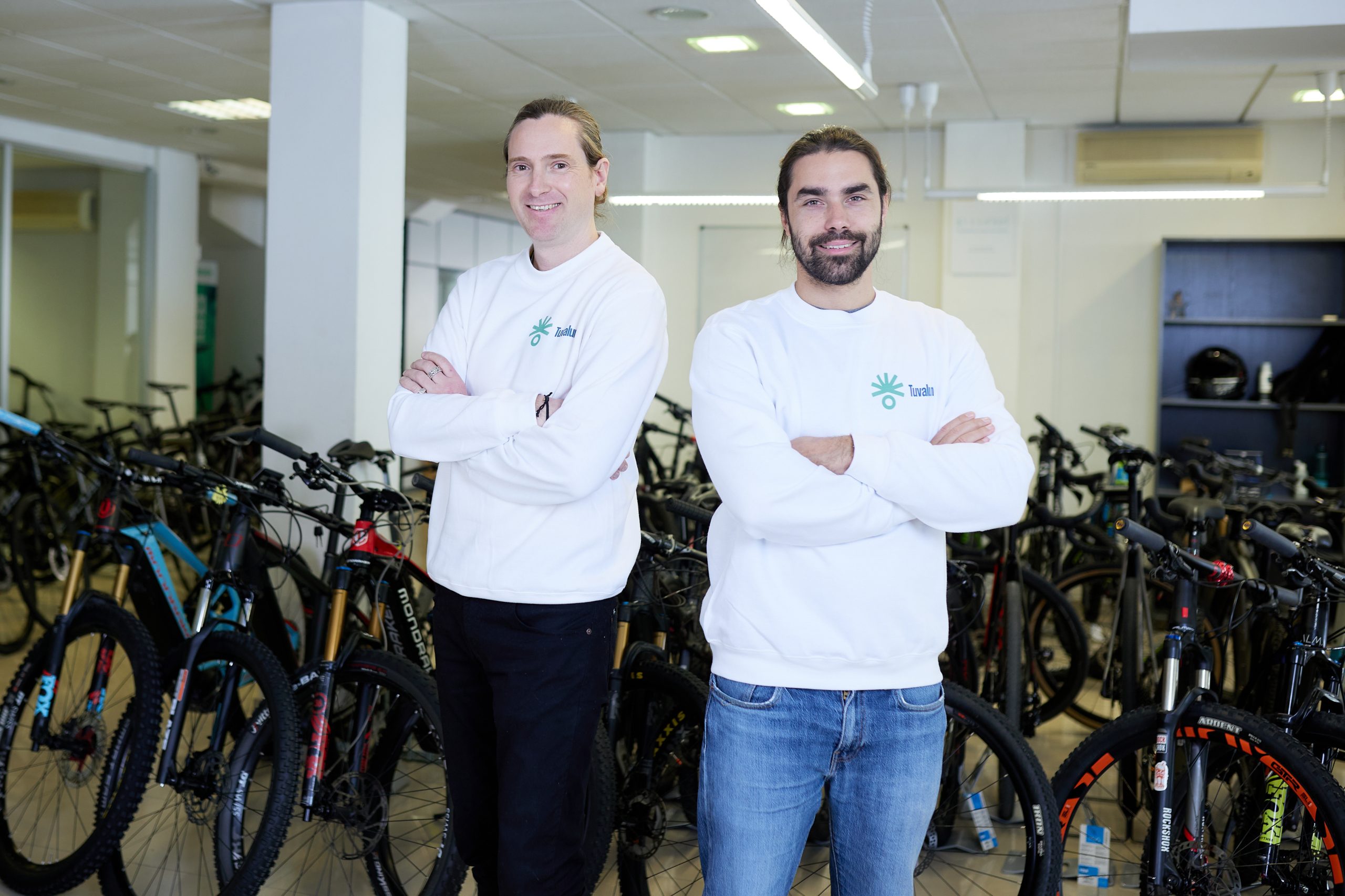 Bike Trading Startup Tuvalum Closes €3M Series A Funding Round to Accelerate Growth in Europe
Tuvalum, Europe's leading online used bike trading platform, has closed a €3m Series A funding round, led by Demium and Athos Capital. The funding round also saw the participation of renowned business angels such as Joshua Novick, Andreas Mihalovits and Daruan Venture Capital, the investment vehicle of businessman David Ruiz de Andrés.
The startup, founded in 2015 in Valencia by Alejandro Pons and Ismael Labrador, was born out of the lack of reliable online bike trading services for cyclists and aficionados. Having enjoyed success in its niche in several countries in Europe, Tuvalum's newly acquired funding will help it expand into the Italian and German markets and continue its growth in neighboring France.
"This tour is a reinforcement of confidence in our business model as an agent of change and transformation in the used bicycle market. This will help us drive our new business model, based on acquiring, buying, reconditioning and selling bikes across Europe," said Alejandro Pons, CEO of Tuvalum.
Complementing their current professional-focused market, Tuvalum has successfully launched a range of retrade with the aim of accelerating the purchase and reconditioning of used bicycles. This new offer will also allow users to appraise their products for free, thus avoiding the resale of stolen and counterfeit bicycles.
To date, almost half of Tuvalum's sales come from outside Spain. Their team hopes that with this new funding round, they can become the European benchmark in the sector of buying and selling used bikes. The company expects to end the year with a turnover close to 10 million euros after experiencing growth of more than 300%.
The retrade trend, focused on selling used goods to extend their lifespan and reduce mass consumption, is growing globally, especially among Gen Z and Millennial consumers. In 2021, the market was valued at $160 billion in the United States alone, up 15% from the previous year.