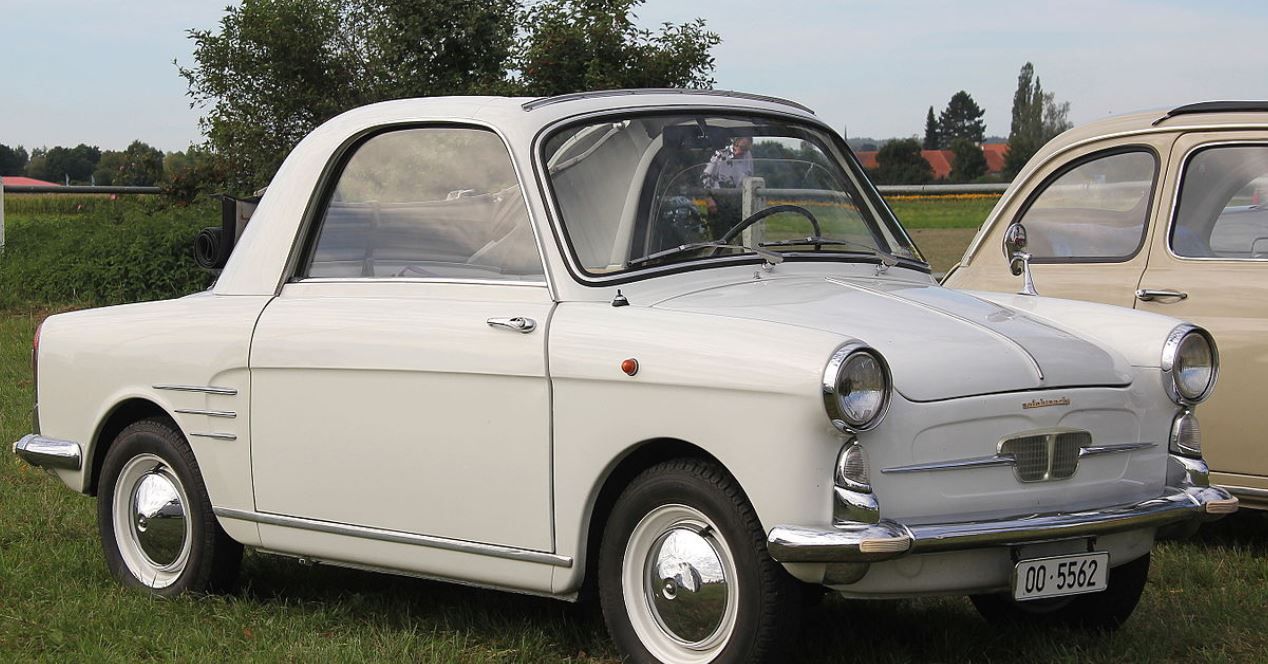 Back to the Autobianchi Bianchina
When we think of Italian automakers, what first comes to mind are the most renowned supercar builders in the world, Ferrari and Lamborghini. It's more than understandable, but due to the fame of Italian supercars, people tend to overlook the country's contribution to the everyday A-to-B series vehicle segment.
Companies like Fiat, Lanzia and the protagonist of this article, Autobianchi, have an important and often forgotten history regarding the Italian production of reliable and original everyday drivers.
In 1885, Eduardo Bianchi founded a modest bicycle company in Milan. Over the years, it would gradually evolve into the production of motorized bicycles and three-wheelers, and later, by the mid-1920s, Bianchi's company had already begun production of four-wheeled vehicles. Bianchi would not stop there, however, and several years later he would pull many strings to create and release a truly remarkable automobile: the Autobianchi Bianchina. Let's come back to it.
Related: The Perfect Town Car: Peterson Museum Exhibit Corwin's Incredible Getaway
How the Autobianchi Bianchina was born
With the dream but not the means to produce a complete car from scratch, in 1955 Bianchi contacted other Italian companies, Fiat and Pirelli, with the far-fetched but tempting idea of ​​forming a partnership that would allow the production of a new vehicle under the Autobianchi brand. This successful proposal resulted in the release of the Autobianchi Bianchina Transformabile in 1957, based on the famous Fiat 500 and designed by Luigi Rapi.
Related: Here are some of the best city cars of all time
The quirky style of Bianchina
Many variations of the Autobianchi Bianchina rolled out during the model's 13-year production run which lasted until 1970, although the first was the Transformabile, with a fixed A and B pillar that formed a sort of arch that allowed a fabric roof to be lifted. or lowered depending on the driver's preference.
Further, the Autobianchi Bianchina would be offered in roadster, sedan, station wagon and van configurations, offering a world of possibilities and attracting the attention of thousands of buyers.
In terms of overall styling, the Bianchina was quite handsome for a city car of the era, especially compared to the Fiat 500 it was based on. It was curvy, sleek, and the attention to detail in every aspect of the vehicle's exterior design was truly remarkable. These quality design elements were intended to capture the interest of middle to upper class consumers who wanted city cars with a certain degree of extravagance.
Related: This Is What Makes The 2018 Fiat 124 Spider-S Design A Sleek Sports Car
Autobianchi Bianchina performance specs: slow but well-built
The Bianchina featured a rear-mounted 479cc inline 2-cylinder engine capable of developing 18 horsepower (yes, you read that right) and 25 pound-feet of torque. Obviously, these figures are extremely disappointing and nothing that would not provide the slightest dose of adrenaline to those who drive the Bianchina; but it had other goodies that greatly improved its maneuverability, though they may not be noticeable on paper.
Apart from the small, underperforming engine, the Autobianchi Bianchina was actually quite an impressive machine. It was mated to a 4-speed manual gearbox, with independent suspension for all 4 wheels, and just about every other aspect of the vehicle's drivetrain made it a fairly capable and reliable driver.
Looking back, the Bianchina should be seen as a pioneer that revolutionized the mini-car segment, bringing premium design and build quality to what was once seen as nothing more than a cheap way to to get from one place to another. We're glad Bianchi decided to approach Fiat and Pirelli for this project, and they're probably happy to have jumped on board too.
The original Mini: a detailed look at the 1960 Mini Austin
Read more
About the Author