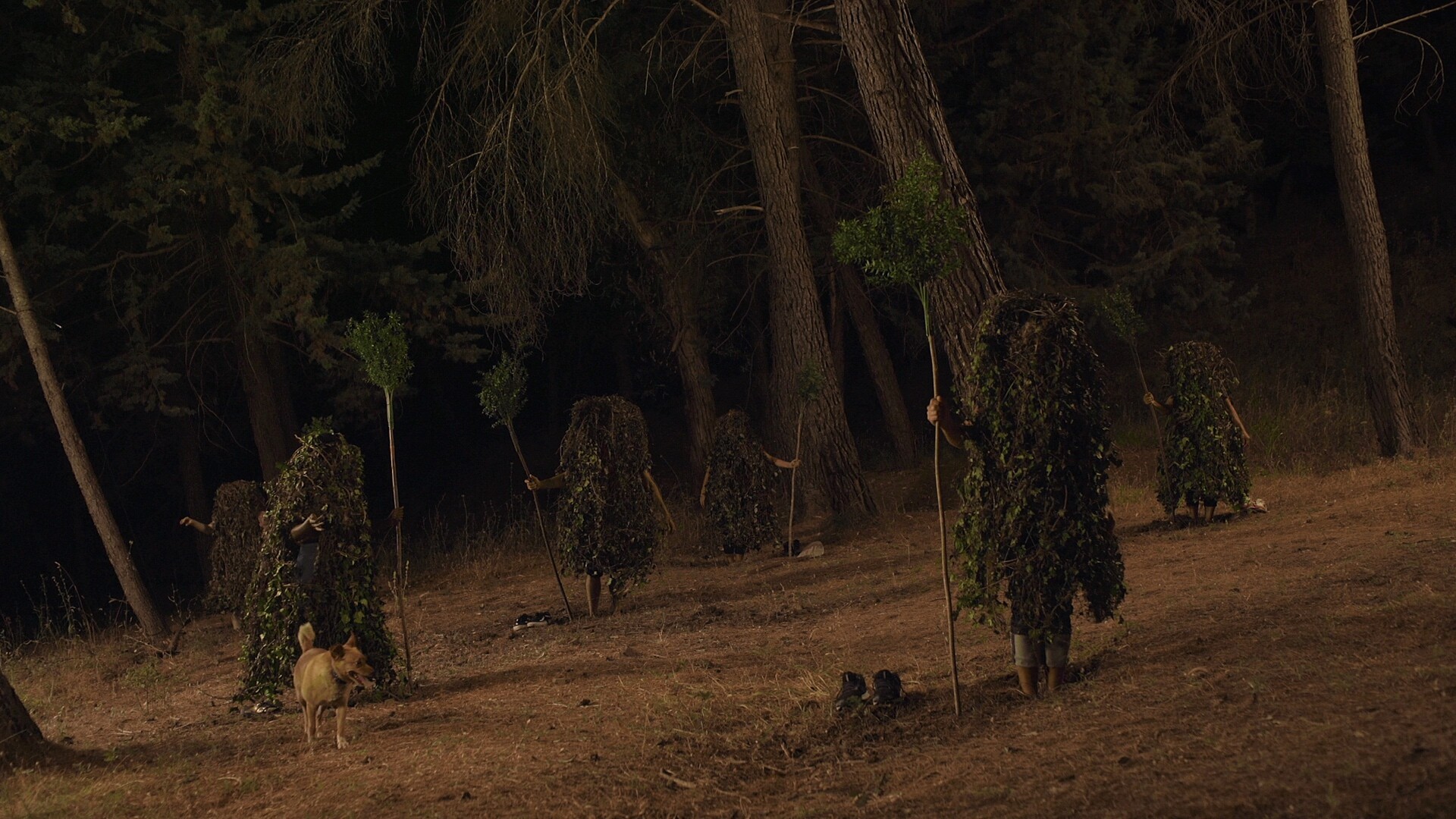 Autotrofia – Announcements – e-flow
Autotrofia
Online screening
The Institut du Cosmos (IOTC) is pleased to present Autotrofiaa film by Anton Vidokle based on the writings of painter Vasily Chekrygin and scientist Vladimir Vernadsky.
Shot in the village of Oliveto Lucano in southern Italy, this film is both a documentation of a pagan fertility ritual still practiced in this region and a scripted narrative. The film's scripted content explores a desire to transform and evolve such that humans do not need to kill and consume every other living organism in order to produce the energy necessary for life, and instead learn from green plants how to generate nutrition. directly from the Sun. This idea, first expressed by Soviet Ukrainian scientist Vladimir Vernadsky in the 1920s, is juxtaposed with an ancient pagan celebration of King Oak and King Holly: a harvest festival in which two trees that represent summer and winter come together in a supernaturally tall tree, complementing and connecting the seasonal cycle created by the Earth's orbit around the Sun.
Autotrofia was commissioned by the Fondazione Matera-Basilicata in collaboration with the community of Oliveto Lucano. The whole village took part in the making of the film, with some helping in the production and others playing acting roles. Shot in Italian, the script was translated by Franco (Bifo) Berardi. The film's music was composed by Alva Noto (Carsten Nicolai).
watch the movie here.
Autotrofia (2020)
HD video, color, sound, 31:37 minutes.
Italian with English subtitles.
Directed by Anton Vidokle
With: Muna Mussie, Alessandro Magania, Kasia Wolinska, Fabio Cipriano Romano, Francesco Rivelli, Simone Lanari, The People of Oliveto Lucano
Director of photography: Ayman Nahle
Editing: Ayman Nahle, Hinda Weiss, Anton Vidokle
Original music: Alva Noto
Choreography: Kasia Wolinska
Executive Producer: 10D Movie
Commissioned by: Pelin Tan