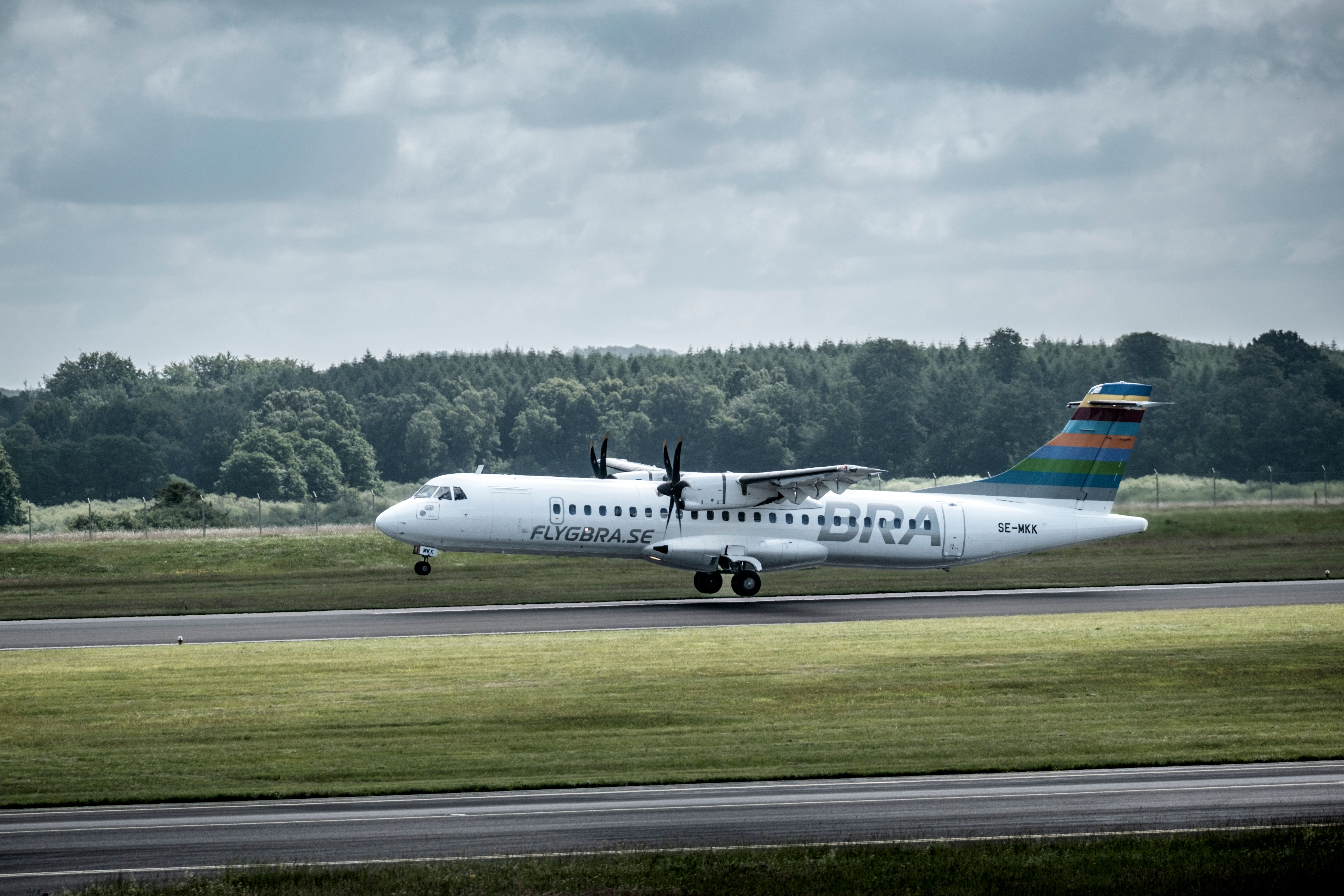 ATR, Braathens and Neste operate the first 100% SAF regional aircraft flight
In a milestone for regional aviation and sustainability, French-Italian aerospace manufacturer ATR, together with Swedish regional airline Braathens and fuel supplier Neste, operated a flight powered by 100 aviation fuel on Tuesday % sustainable. The flight took off from Malmö Airport (MMX) at 10:36 a.m. and took 1 hour and 11 minutes before landing in Stockholm Bromma (BMA) at 11:47 a.m.
A new era of sustainable fuel
Flight TF133 from MMX to BMA is generally a fairly standard Swedish regional air commuter affair. However, on Tuesday, June 21 (the summer solstice), 2022, he made aviation history. In a collaboration between an OEM, an airline and a fuel supplier, a prototype ATR 72-600 aircraft flew the distance on 100% SAF, which means zero fossil-based jet fuel. ATR Chief Executive Stefano Bortoli said:
"Today is a historic day for aviation. After more than a century of kerosene-powered commercial flight, we are on the cusp of a new era. In recent months, we have completed a series of successful flights with sustainable aviation fuel in one engine. We have now decided that it is time to perform the first test flight with 100% SAF in both engines. (…) The flight represents a real milestone for the entire aviation industry as it shows that this technology works and can be quickly adopted by many players in our industry to accelerate the transition to low-emission aviation.
Towards 100% certification in three years
The flight, devoid of paying passengers, was operated by SE-MKK, a six-year-old ATR 72-600 powered by Pratt & Whitney PW127M engines. It was originally destined for Taiwan's folded TransAsia Airways but was never picked up. Instead, he was lucky enough to become the hero of a series of test flights that began in 2021, intended to lead to 100% SAF certification by 2025.
The flight was a test flight that was part of a collaboration between the aircraft manufacturer, the airline operator and the fuel supplier. Photo: ATR
Jonathan Wood, Vice President of Neste Europe Renewable Aviation shared the following statement:
"When used in pure form, at 100% concentration as in this test flight, Neste MY Sustainable Aviation Fuel reduces greenhouse gas emissions over its life cycle by up to 80 % compared to the use of fossil jet fuel, and additionally offers non-CO2 benefits through significant reduction in particulate emissions, etc. (…) Test flights like this show that it is possible to fly safely with 100% SAF and help accelerate the adoption of SAF in aviation."
ATR hopes to certify its aircraft for 100% SAF 2025. Photo: ATR
Flight crew
Of course, a theft doesn't just happen because of airframe and fuel. On board the aircraft were ATR chief pilot Cyril Cizabuiroz, co-pilot Jean-Marie Marre and flight test mechanic Pascal Daussin. The specific results and data collected during today's flight will be analyzed later.
Per G Braathen, President of Braathens Regional Airlines, said:
"As Sweden's leading national airline, our sustainability goal began long before any other airline, and this milestone is one of the main pillars and represents true innovation for the industry. It has proven that 100% SAF is the most immediate and effective option we have to reduce CO2 emissions and move faster to a carbon-free industry."
What do you think of the 100% SAF flight? Is this the way forward to reduce CO2 emissions from aviation? Leave a comment below and join the conversation regarding the future of the industry.