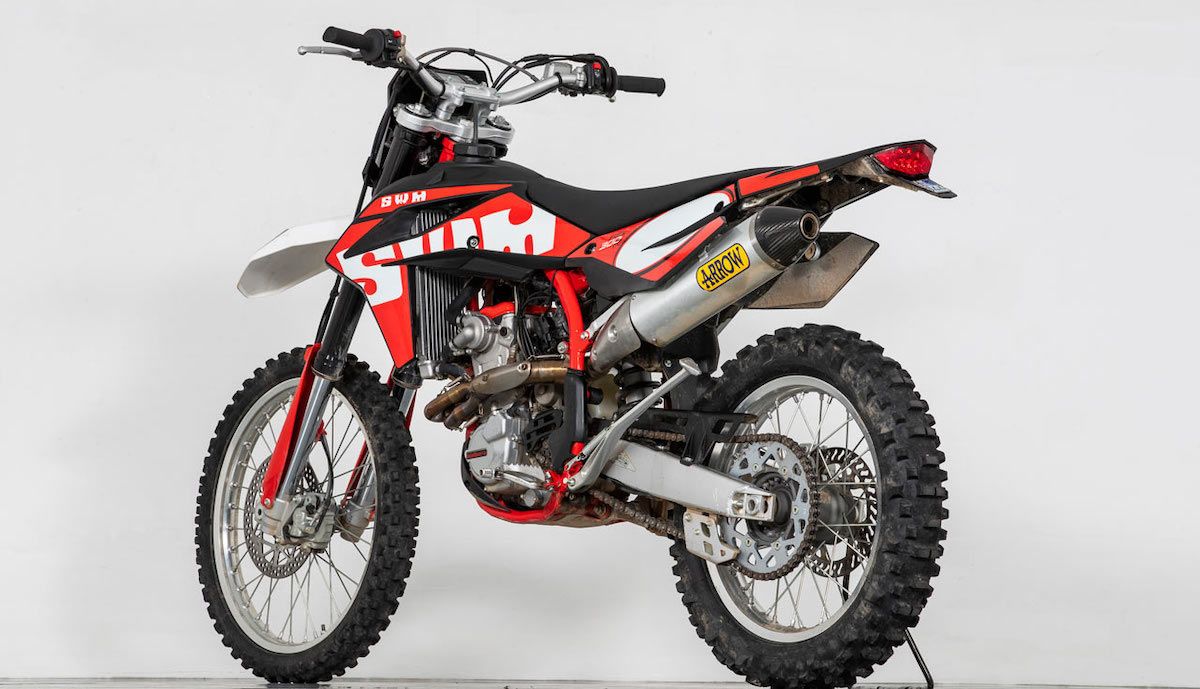 A look back at 50 years of SWM motorcycles
SWM motorcycles have their roots pretty deep in the dirt, having started simply because of the desire to have competitive four-stroke dirt bikes.
In the 70s they were the odd one out, with just about every major brand opting for two-stroke development, especially in the small displacement categories. With their small Sachs engines they were surprisingly competitive, well tuned and optimized for the chassis built around the engines. They then started making bigger Rotax-powered bikes with improved torque and relatively light weight, and thus became more competitive, especially in trials competitions.
Sadly, like most small businesses, their success was brief, shutting down in the mid-1980s, only to be revived 30 years later in 2014 thanks in large part to former rival Husqvarna.
SWM Competition Days
Pretty much the only reason SWM came into being was for competition. Other Italian bikes were starting to fall behind and to keep up with the overseas bikes they literally had to take matters into their own hands.
They designed and built three models in the early years to compete in the 100cc and 125cc classes. They also made a 50cc two-stroke mini bike (made by Morini). The 100cc and 125cc engines were initially supplied by Sachs and were mostly competition ready engines. They started off well but decided to switch suppliers, opting for a wider selection of engines made by Rotax. These would become their most famous and beloved bikes, carrying them to multiple wins and establishing SWM as the eternally brave underdog.
Sales were in decline in the 1980s and the small company simply couldn't keep up with the rapidly advancing and improving opposition. In 1984, she was no more.
Related: 2021 Can-Am Ryker: Cost, Facts & Figures
A new era for GDS
When KTM bought Husqvarna from BMW, they left behind a perfectly capable and well-equipped factory in Italy, a holdover from Husqvarna's days with Cagiva.
This gave the Shineray Group the opportunity to revive the SWM brand, although you can imagine they probably could have selected one of the many dead Italian brands, this shoe fit in particularly well. SWM had always been 100 percent focused on their dirt bikes, and with all the tools for older Husqvarna dirt and enduro bikes at their disposal, it was a smart move marketing-wise.
Related: 2021 Husqvarna 701 Costs, Facts & Figures
Although 100% owned by the Chinese company, everything is still made and developed in Italy. All of the current bikes are effectively Husqvana restyled about a decade ago, which isn't a bad thing at all.
Affordable quality
Ironically, if you want the most original new Husqvarna on the market today, these SWM bikes are actually what might tickle your fancy.
Related: 10 Things Everyone Forgot About Husqvarna And Their Motorcycles
Same factory, same workers, just under new management and obviously some necessary emissions related tweaks. We won't take anything away from the new Husqvarna bikes, but in truth the only thing left of them is the name, everything else is already a thing of the past, these Italian-made bikes were for a time originally designed Huskys. With incredible competitive pricing, high quality levels, and decent components, these older designs still hold up pretty well. They're obviously far from perfect, but if you wanted perfection, you wouldn't buy anything made in Italy in the first place.
Honda Unveils CRF450 Dirt Bike and Electric Scooter
Honda has unveiled two electric bikes.
Read more
About the Author