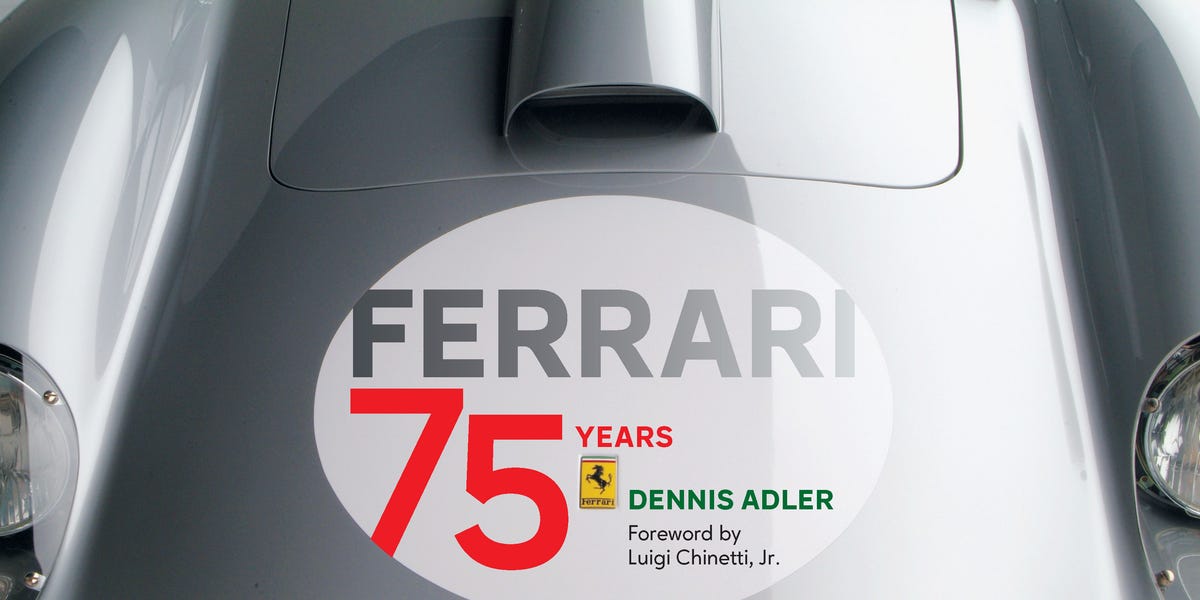 75 Years' celebrates the historic milestone of the brand
Dennis Adler and the Ferrari Spa
Although Enzo Ferrari had built winning racing cars for Alfa Romeo for years before, it was not until after World War II in 1947 that he founded his eponymous automobile company and built the first automobile in Ferrari brand. Thus, 2022 marks the 75th anniversary since that historic date, Ferrari's Diamond Jubilee. To celebrate, prolific automotive writer, editor and photographer Dennis Adler has updated his classic Ferrari: the road to Maranello (2006) to commemorate this illustrious past and encompass the glories of the brand's latest revival. The new book is called Ferrari: 75 years and just came out.
The modified version includes almost everything from the original iteration, as well as many news from the recent past: the expansion of the model range, the introduction of plug-in hybrid technologies, the incorporation of engines with less than eight cylinders and the inclusion of the retro-inspired yet mechanically modern Icona series at the top of the brand pyramid. For a brand that only presented a new car occasionally, that's a lot of new ground to cover.
Adler was fortunate to have been in contact with a number of important Ferrari collectors who were willing to make their cars available to him for research and photography. He also had full support from Ferrari headquarters, both in Italy and the United States. "The book's narrative and historical imagery of Enzo Ferrari's early years, as well as the 1940s, 1950s and 1960s, would not have been possible without this level of cooperation," he said. was a perfect collaboration."
The book is packed with Adler's narrative writing and captions documenting the brand's history, as well as his original photographs. One of these images really stands out in his memory. For the first edition of the book, he tested a 550 Maranello in Italy, on the roads close to the factory, and wanted to take a photo from above in order to create a unique perspective on the silhouette of the car.
This was in the days before drones, so other methods had to be devised. Luckily, not far from where he had parked, a phone company truck with a bucket lift was doing repair work. Adler's friend Luigi Chinetti Jr. – son of the famous racing driver and original importer of Ferrari vehicles to North America – was with him on the trip and stepped in to speak to the truck driver in Italian.
"After a brief conversation, the truck was pulled into place and I was in the bucket, camera in hand and on top of the car," Adler said. Car and driver. "What I love most about this photo is a woman and her little girl looking out the second-story window, not the madman with a camera in the bucket, but the beautiful Ferrari under their window."
This content is created and maintained by a third party, and uploaded to this page to help users provide their email addresses. You may be able to find more information about this and similar content on piano.io